WiFi Extender: An Affordable WiFi Enhancement Solution
Analysis of the Pros and Cons of Xiaomi WiFi and Wavlink WiFi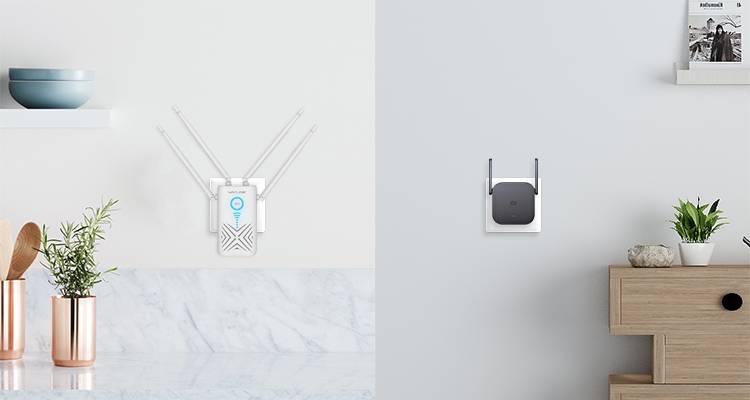 In the world of wireless networks, Xiaomi and Wavlink are well-known brands that offer a range of WiFi devices such as routers and WiFi extenders to meet users' needs. In this article, we will analyze the pros and cons of Xiaomi WiFi and Wavlink WiFi to better understand the WiFi devices offered by these two brands.
Xiaomi WiFi Extender
Xiaomi WiFi is a series of WiFi routers and WiFi extenders launched by Xiaomi, a well-known brand in the electronic products industry. Below are some of the advantages and disadvantages of Xiaomi WiFi:
Advantages:
Affordable prices: Xiaomi WiFi is relatively cheap and suitable for users who want to improve their wireless network experience without spending too much money.

Easy installation and setup: The installation and setup process of Xiaomi WiFi is straightforward and easy to use, even for those without technical backgrounds.

Many features: Xiaomi WiFi offers many additional features such as parental controls and remote access, which can help users better manage their wireless network.
Disadvantages:
Network speed and performance issues: When a large number of devices connect to Xiaomi WiFi, it may affect the speed and performance of the entire network.

Signal strength issues: The wireless signal strength of Xiaomi WiFi may not be as strong as other brands, requiring adjustment of location or settings to obtain the best wireless signal strength.

Limited coverage range: The coverage range of Xiaomi WiFi may be limited, especially in large offices or homes.
WAVLINK WiFi Extender
Wavlink is another well-known brand that specializes in developing high-performance and reliable network solutions. Below are some of the advantages and disadvantages of Wavlink WiFi:
Advantages:
High-speed data transfer: Wavlink WiFi provides data transfer speeds of up to 1200Mbps, which can meet the needs of users using large amounts of data for work or study.

Powerful WiFi signal: Wavlink WiFi has multiple antennas and customizable features such as adjustable signal strength and location, providing a wider coverage range and stronger signal quality.

Simple installation and setup process: Although the installation process may be more cumbersome, after following the steps in the manual, Wavlink WiFi is easy to use.
Disadvantages:
Relatively high prices: Compared with Xiaomi WiFi, Wavlink WiFi is relatively expensive.

Limited customizable features: Although Wavlink WiFi has customizable features, they may not be as rich as other brands' products.

Potential compatibility issues: Due to being a newer model of device, Wavlink WiFi may have compatibility issues with older devices.
In summary, Xiaomi and Wavlink are both well-known WiFi device brands. Xiaomi's advantage lies in its affordable price and ease of use, while Wavlink focuses on high-speed data transfer and powerful WiFi signals. The choice between these two brands depends on which type of WiFi device you need to meet your own requirements.